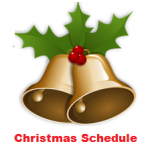 A busy holiday season lies ahead beginning with our worship service on Sunday, December 16th. This is followed by Larry's 11th "Extraordinary Evening of Music" on Monday night, December 17th and our worship service on Sunday, December 23rd.
We have a special Christmas Eve service planned for Monday, December 24  at 5:30 PM when we will be joined by soprano Ivana Martinic who will provide some special music and a moving service which is a true tradition at CCOV. If you are seeking a way to celebrate the true meaning of Christmas, make plans to join us for this special service.
On Tuesday evening – Christmas Day – we will be serving dinner at the UMOM women's shelter in Phoenix.  All of these events offer a great opportunity to invite friends, relatives, and neighbors to experience the joy of CCOV during the Christmas season.