In keeping with our church mission statement,
"The Congregational Church of the Valley is a community sharing Jesus' message of love, hope, peace, and joy with all persons.",
we have chosen two primary projects and several seasonal projects on which to focus our energies during this coming church season. All of these projects are sponsored by organizations that are well-established in the valley and have proven to provide high-quality, much-needed services in our community.
---

The first organization, the United Methodist Outreach Ministries (UMOM), provides shelters whose "mission is to prevent and end homelessness with innovative strategies and housing solutions that meet the unique needs of each family and individual. Founded in 1964, UMOM is located in Phoenix, Arizona, and is the largest shelter for homeless families in the state."
Our support of UMOM involves the preparation and delivery of a balanced hot meal to the residents of the Watkins Overflow Center in central Phoenix at least one night a month.
---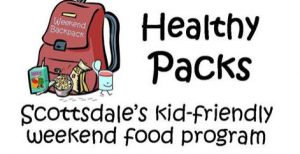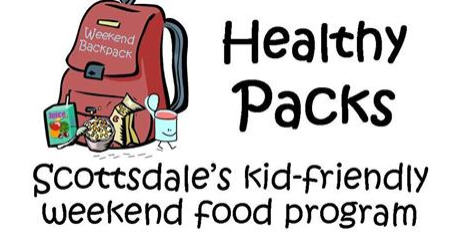 The second project we have adopted is named "Healthy Packs". "The Healthy Packs program provides bags of kid-friendly, nutritious food to students who have limited access to food on the weekends when free hot meals are not available. It addresses childhood hunger and helps children come to school ready to learn. The program is operated through a partnership among Concerned Citizens for Community Health, the City of Scottsdale's Vista del Camino Food Bank, the Scottsdale Unified School District, local civic, faith-based and leadership organizations."
Our support of "Healthy Packs" will consist of helping in the preparation and packing of the food packs and financial support of a minimum of 10 children at a cost of $200 per child over the current school year. (click on the Healthy Packs logo for more information)
Watch a video highlighting our involvement with Healthy Packs here.
---
In addition to these two projects, we intend to continue our support of:
Adopt-a-Family for Thanksgiving and Christmas
Back to school supplies for Scottsdale students in need
Canned food drives for Vista del Camino to distribute
Disaster Relief Ministries through www.ucc.org/disaster
Extraordinary Evenings of Music
Prison Contemplative Fellowship
Boy Scout Troop 649
---
"In everything I did, I showed you that by this kind of hard work we must help the weak, remembering the words the Lord Jesus himself said: 'It is more blessed to give than to receive.' "    Acts 20:35